Webpage Archive System – ditto.page
Ditto Page is a web page archiving system using images for easy distribution and sharing. Website blocked or banned?  Don't want to visit websites with tons of spy gear?  Concerned about site and page take downs?  Use Ditto Page.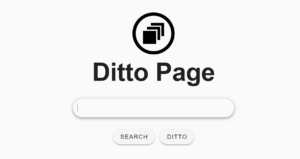 We plan on making Dittos of all Tweets from all the top influencers and important news articles automatically as part of our phase 2 rollout which will be part of our search engine project.
Help us make the internet a more honest place and keep truth alive. Please donate to Hope Holdings today.
Donate Now
We depend on donations to carry out our mission of building Human Friendly technology that empowers and protects humanity.